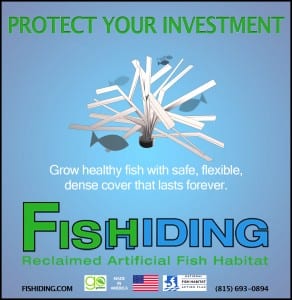 Future fisheries panel to meet today
The 14-member Future Fisheries Improvement Program's Citizen Review Panel will meet today at Montana Fish, Wildlife and Parks in Helena, 1420 East Sixth Ave., beginning at 8:30 a.m.
The panel will review project applications for the winter funding cycle and prepare recommendations that the FWP Commission will review in March.
The future fisheries panel is appointed by the governor and makes recommendations on funding for projects to restore or improve Montana's wild and native fish habitat.
The panel will review 13 applications requesting about $380,000. The public may attend this meeting, or review and comment on the grant applications on the FWP website at fwp.mt.gov, click on the Fishing page. To comment, select "Public Comment."
Individuals or groups with opportunities to restore or improve wild and native fish habitat may apply for Future Fisheries Improvement Program funds. Landowners and other project partners usually share project costs, which extends Future Fisheries Improvement Program dollars. Applicants are encouraged to work with local area FWP fisheries biologists.  The next deadline to submit project applications is June 1.
For more information on the Future Fisheries Improvement Program, call 444-2432, or send an email tomlere@mt.gov.